PHILIPS ZOOM!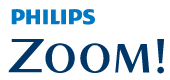 You deserve a bright, confident smile. Professional, in-office teeth whitening with Philips Zoom is safe, simple, and one of the fastest ways to improve the beauty of your smile. Plus, Philips Zoom is championed by dentists and patients as a pain-free, easy process.
Zoom Whitespeed Light-Activated Whitening System
The Zoom Chairside Light-Activated Gel greatly accelerates and enhances the whitening process, and delivers the dramatic results you will love. Along with the all-new Whitening LED Accelerator, your teeth can become up to eight shades lighter in just 45 minutes!
The gel and light work together gently to break up the stains on your teeth, while leaving the structure of your teeth unchanged. After just three 15-minute applications in one hour, you rinse and the treatment is complete, leaving you with a brighter, whiter smile.
Paint-on Teeth Whiteners
Almost anyone can benefit from teeth whitening, though the treatment may not be as effective for some as it is for others. Zoom achieves the greatest success in treating yellow staining from aging, tobacco, dark cola, tea, coffee, or red wine. If your teeth have gray shading from tetracycline or other chemicals, you may still see improved results, though they may be less dramatic. Your dentist will be able to determine the ideal level of whitening for your individual smile during your personalized shade assessment.
A beautiful, sparkling smile can give you a whole new outlook on life. Contact us today to schedule an appointment for Philips Zoom whitening!
Health is Important

Keeping Your Smile Beautiful

Patient Honesty

Delivering the Highest Level of Care

Technology Driven

Using State-Of-The-Art Dental Materials

Serving NY Since 1999

Knowledgable with 20 Years of Experience
Frequently Asked Questions
Visiting the dentist regularly will not only help keep your teeth and mouth healthy but will also help keep the rest of your body healthy. Dental care is important because it:

Helps prevent tooth decay
Protects against periodontal (gum) disease, which can lead to tooth and bone loss
Prevents bad breath – brushing, flossing, and seeing the dentist regularly will help reduce the number of bacteria in your mouth that causes bad breath
Gives you a more attractive smile and increases your self-confidence
Helps keep teeth looking bright by preventing them from becoming stained by food, drinks, and tobacco
Strengthens your teeth so that you can enjoy healthy, beautiful smiles for the rest of your life!

According to your dentist and the American Dental Association, you should brush your teeth at least two times a day. Brushing keeps your teeth, gums, and mouth clean and healthy by removing bacteria-causing plaque. It is also recommended that you use a soft-bristled toothbrush and toothpaste that contains fluoride when you brush your teeth. You should spend at least a minute on the top teeth and a minute on the bottom teeth, and remember to brush your tongue; it will help keep your breath smelling fresh!

The American Academy of Pediatric Dentistry (AAPD) recommends that children first see a dentist as early as six months of age and no later than one year of age. During this time, your child's baby teeth will be coming in and your dentist can examine the health of your child's first few teeth. After the first visit, be sure to schedule regular checkups every six months.

Yes! In fact, it's even more important that patients receiving orthodontic treatment visit their dentist regularly. With braces, food may be caught in places that your toothbrush can't reach. This causes bacteria to build up and can lead to cavities, gingivitis, and gum disease. Your dentist will work closely with your orthodontist to make sure that your teeth stay clean and healthy while wearing braces.

Children, teens, and adults should all see the dentist for a regular checkup at least once every six months. Patients who are at a greater risk for oral cancer or gum disease may be required to see the dentist more than just twice a year. Your doctor will help determine how often you should visit the dentist for regular checkups.

Dentistry is the diagnosis, treatment, and prevention of conditions, disorders, and diseases of the teeth, gums, mouth, and jaw. Often considered necessary for complete oral health, dentistry can have an impact on the health of your entire body.