Comfortable and Discreet Orthodontia with Invisalign
---
If your smile is affected by crooked, misaligned teeth, Invisalign® is a comfortable, discreet, and effective method to straighten your smile without the need for metal wires or brackets. An advanced alternative to traditional orthodontia, Invisalign consists of a series of virtually invisible aligners that can gently guide your teeth into the desired location. At the NY Center for Esthetic and Laser Dentistry in Manhattan, NY, Dr. David J. Poiman and our team are constantly striving to provide patients with the best possible care through the use of advanced dental technologies. With Invisalign, you can experience the freedom of removable orthodontia that blends into your smile.
How Does Invisalign Work?
Every set of Invisalign aligners is custom-made out of SmartTrack®, a clear, BPA-free plastic material designed to be virtually invisible. Each aligner exerts a concentrated pressure on your teeth, gently shifting them into the desired position. As this system is highly customizable, Invisalign can treat many of the same conditions as traditional braces, including:
Overcrowding (when there is not enough space for all teeth)
Overbites (when the upper teeth bite over the lower teeth)
Open bites (when teeth do not touch opposing teeth)
Underbites (when the lower teeth bite over upper teeth)
Crossbites (when both the upper and lower jaws are misaligned)
Gapped teeth (when there is extra space between teeth)
Rotated teeth (when a tooth does not face the correct direction)
While advances in technology has allowed Invisalign to treat a wide variety of cases, it may not be right for every patient. Dr. Poiman can perform a comprehensive examination of your bite during an initial consultation to determine the ideal treatment plan for your needs and smile goals.
Why Choose Invisalign?
Invisalign is a convenient, comfortable, and discreet method for straightening teeth. The smooth, clear material is practically indistinguishable and designed to fit snugly without irritating your lips or gums. Since the aligners are completely removable, you can complete your treatment with little to no effect on your daily life.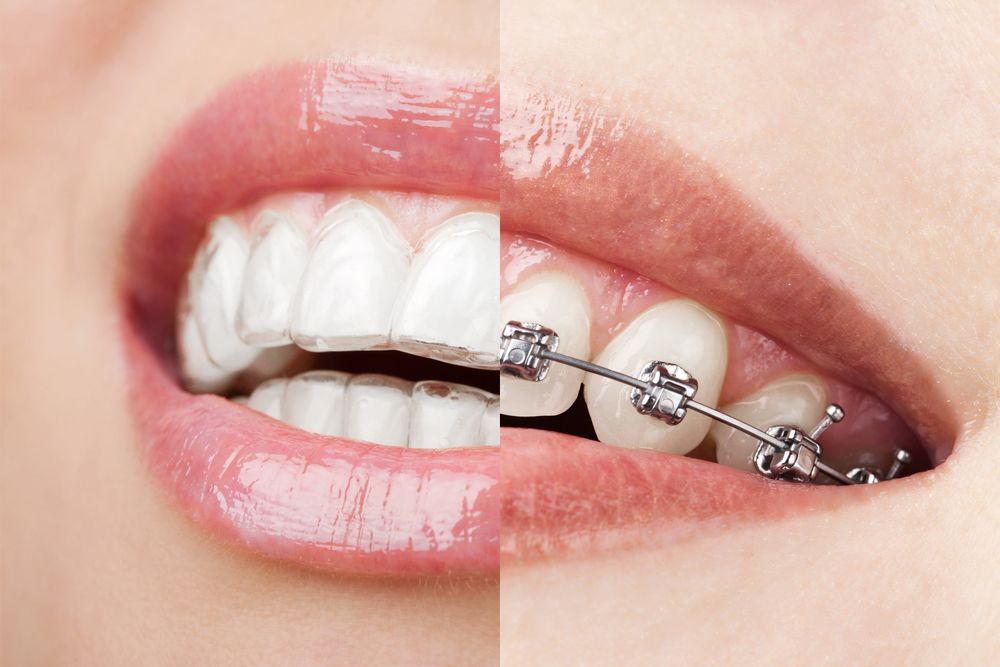 There are no food restrictions and you can remove them while eating, brushing, or flossing, allowing you to maintain your oral health throughout treatment. Some patients even experience up to 50 percent faster treatment times due to the predictability of the Invisalign system.
Your Treatment Process
If you are a candidate for Invisalign, Dr. Poiman can design a personalized treatment plan to straighten your smile. He will first take a series of digital impressions to create a 3-D model of your teeth. Using this information, he will map out the exact movements of your teeth and provide an estimated treatment timeline. The model can also allow you to preview your expected results.
With Invisalign, you can continue to live your life the way you want while straightening your smile.
During your treatment, you will need to wear your aligners for 20 to 22 hours each day. Approximately every two weeks, you will replace your aligners with the next set in the series. You will also need to attend check-ups with Dr. Poiman every two months. Once you complete your treatment, Dr. Poiman may recommend a custom retainer to maintain your results.
Comfort and Convenience
With Invisalign, you can continue to live your life the way you want while straightening your smile. If you are interested in learning more about this advanced orthodontic treatment or one of our other esthetic dentistry procedures, contact our office online or call us at (212) 371-1414 to schedule a consultation today.
While Dr. Poiman strives to increase his knowledge in the field of dentistry and share it with his patients, he has created a warm and friendly environment where 'going to the dentist' is simply more fun.